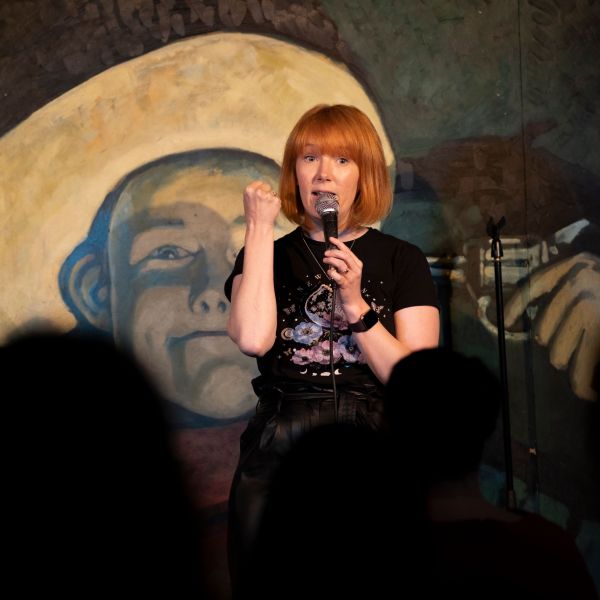 Auction will take place at 5pm, Monday August 15th at The Stand Comedy Club, Edinburgh EH1 3EB
After a quarter-century, the cowboy has earned the right to lower his arms.
A piece of comedy history, it's only right that the famous stage backdrop gets its own show: An unprecedented Stand auction slap-bang in the middle of the Edinburgh Festival Fringe.
Hosted by Fred MacAulay, the auction will be a chance for the highest bidder to walk away with the dismounted backdrop.
It will start at 5pm at The Stand Comedy Club. It is free to attend – with bids in-room, online and over the phone.
Replacing the cowboy will a new painting by its original painter, with the trademark image, just without the gun.
Proceeds from the sale go to a new initiative with local primary schools to encourage young people to write and perform comedy and get a chance to perform on our stage. The project will be led by long-time resident comedian Jay Lafferty (Breaking the News, Scot Squad) and follows a recent trial event with Carnock Primary School from Dunfermline.
Contact admin@thestand.co.uk for details.