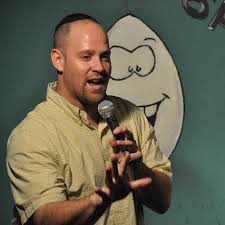 David Kilimnick
David Kilimnick is a stand up comedian, writer and actor from the USA, now living in Jerusalem, Israel.
He set up Jerusalem's first comedy club, the Off The Wall Comedy Basement
David is a genuine Rabbi. He performs in the show, the Rabbinically Approved Jewish Comedy Special of Torah.
He performs in both English and Hebrew.
Previous Comedian

Next Comedian