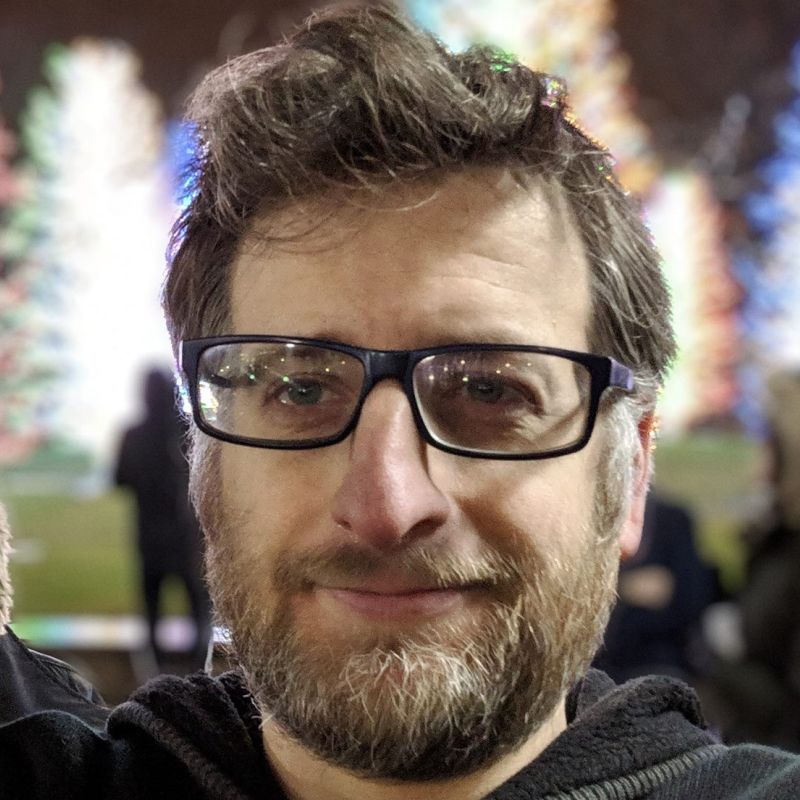 Disclaimer: at the time of writing, the Edinburgh Festival Fringe Society has not formally addressed the absence of the Fringe apps (both Android and iOS) for the festival this year. We just know that they aren't likely to be coming, due to a support tweet posted on Thursday 30th June.
I've worked in comedy since 2010. Like most of us, initially for fun, and then gradually becoming part of my professional life. I'm primarily a website and web app developer, and secondarily a comedy show technician, videographer and editor, podcast producer and host, and Edinburgh Fringe show producer. In recent years, my jobs have started to cross over more and more. Like most people in the comedy industry, I lost significant amounts of work since March 2020, and like almost three million other UK taxpayers, I was completely ineligible for and thus excluded from both furlough and the self-employed grants that the government happily gave to millions of others. Neither job is back at full strength yet for me, but I've decided to take the financial risk at this year's Edinburgh Fringe because as most of us know, it's an amazing experience each year. I'll be teching daily shows for the full run by two successful acts, as well as producing my own for fifteen consecutive days, that could potentially lose me thousands of pounds personally if tickets don't sell that well.
Like most of us putting on shows this year, or simply attending the festival, I had assumed that the apps would be back in 2022, having last existed in 2019. As I understand and have observed, once each annual festival is over, the apps disappear from Google Play and the App Store until the following summer, and in the meantime they get overhauled behind the scenes to work with the latest operating system updates and popular new devices that become available, and usually gaining some new features if we're lucky. In fact, I was even telling other people in the industry just the other day that it's normal for the apps not to be available at the end of June, and we just need to wait patiently so we could start planning our Augusts. We had no idea that the apps weren't going to be back this year.
Arguably, we could and should have already realised. The EFFS's website this year makes no mention of the apps on either the registration or the marketing information pages, and they are barely referred to in the registration terms and conditions. When I paid my full £393.60 show registration fee, I expected the show to be listed and tickets on sale in forthcoming apps, but I was never actually told this would happen. And the T&Cs we all have agreed to do state in section 18.3 that they're not liable for any inability to use the website or apps.
So when Thursday's tweet came to light yesterday, I, like most of you in the comedy/Fringe world, got a bit of shock. I too felt upset and angry, to find out about the absence this way, instead of in a direct e-mail from the EFFS, that I would have expected to have received weeks or even months ago. It reminded me of their dithering for far too long to cancel the 2020 festival in light of the first deadly wave of COVID-19 infections in the UK, leaving many of us in limbo. Communication and transparency does not always seem to be their strong point.
A common complaint now is that the apps were popular and helped with show discovery because of two keys ways to sort and filter the listings database: to list just the shows that are due to start 'soon' (within a relatively short time period of the current time), and were taking place nearby (within different levels of physical proximity of the user's current location), and so we'll have lost that important way of people finding new shows to watch. However, the EFFS listings website actually already offers both of these ways of finding shows, and they can even be combined with other fields to filter on, such as genre, accessibility, suitability etc.
The only major shortcoming is that your device needs to be online to use the site, but in 2022, 4G and wi-fi is more prevalent across Edinburgh than ever before, especially in blackspots from previous years. When I've worked on shows at Underbelly Cowgate for example, which had mobile network blackspots, I was given access to the crew wi-fi that was present throughout the venue hub, so it's a solvable problem. All ticketed venues will need to offer free wi-fi this year if the buildings are blocking mobile network reception, because all tickets are now going to be digital, not printed, so audiences will need to be able to access the website to access their bookings. The EFFS has invested significant funds in developing the new e-ticketing system, to help become more sustainable. Speaking of which, they have announced that the print run for the printed programmes this year will be cut by 50%, despite its popularity with audiences, and copies are not being sent to all show producers for free (instead there's a £6 postage fee).
Pre-pandemic, the apps were both sponsored ('supported') by VIrgin Money. They presumably covered the technical development costs each year, that as a professional developer, I estimate could be at least £100,000 per annual festival, and that's when the two apps only have to catch up with about nine months of operating system development (between September and June each annual cycle).
Looking at the EFFS's sponsorship list, Virgin Money are clearly absent. I'm unaware of how much they paid each year for their prestigious position, but it could easily have been up to  £100,000 of 2019's £576,615 total sponsorship. So compared to the last proper festival in 2019, the spending budget is most likely to be significantly lower, as there is not an apps sponsor this year. Much in the way that press releases will announce new sponsors, the EFFS should transparently announce when sponsors are lost too. Had this happened with Virgin Money, we would have realised much sooner that the apps might not be coming this year.
There were 4,260 individual listings on the Android app in 2019 once the festival was in full swing (I still have it installed on an old phone and just checked), while the EFFS themselves reported that there were over 3,800 unique shows that year (though this figure was also announced at the start of June 2019, so it likely rose somewhat higher by the end of August that year, and some shows may have more than one listing due to variation in start times, lengths or venues). This year, with a month to go, the EFFS tickets site reports just 3,198 listings, so right now the income from registration fees, which in 2022 have been frozen at the 2019 rates, despite skyrocketing inflation rates over the last year, could be reduced from what it was in 2019 by up to £450,000, because there are about 25% less listings as things stand. I think the lower number of registrations is likely to due to some 'companies' (acts/producers etc.) having to limit spending due to the 'cost of living crisis' in the UK, so a higher proportion of shows will be happening this year that are not officially registered with the EFFS, and there could be less performers travelling here from abroad than 2019, due again to costs, COVID-safety fears, or other global factors.
As mentioned, registration fees haven't risen with inflation (9.1% over the last year alone), but generally the Fringe Society's costs will have grown as a result of the inflation, so this also reduces their real spending budget for 2022.
The Fringe Society announced recently that they'd received £305,000 funding from the Scottish Government. While this was great news for all of us, it is unlikely to come anywhere close to making up the shortfall. The DCMS gave funds in 2021 for digital activities, but the EFFS apps weren't specifically highlighted for this, with the Edinburgh Festival Fringe being just one of the eleven Edinburgh festivals. Given that the UK government owns the Bank Of England and has access to virtually unlimited funds, AKA 'the magic money tree' that they always denied the existence of (remember that the government never actually repays the money it creates, nor ever has to, hence why the national 'debt' has nearly tripled in the last twelve years alone, without the country going anywhere close to bankruptcy), they could and should have given more financial support to the EFFS specifically.
So while I am, again, angry too that we weren't told sooner that there would be no Android or iOS apps for the Fringe this year, when going through the actual numbers, it seems clear that funding is the reason why we don't have them in 2022, and the buck for that has to stop at our UK government for not adequately making up the EFFS income shortfall from commercial sponsors, and the reduced amount of registration fees. Like everything in modern times, it's inherently political.
P.S. Shout out to the people who make Plan My Fringe, which is a website and has both Android and iOS apps. It doesn't support the ticket booking, but otherwise has all the same listings data.
Dave is primarily a website and web app developer, and secondarily a comedy show technician, videographer and editor, podcast producer and host, Edinburgh Fringe show producer and runs the Musical Comedy Guide.