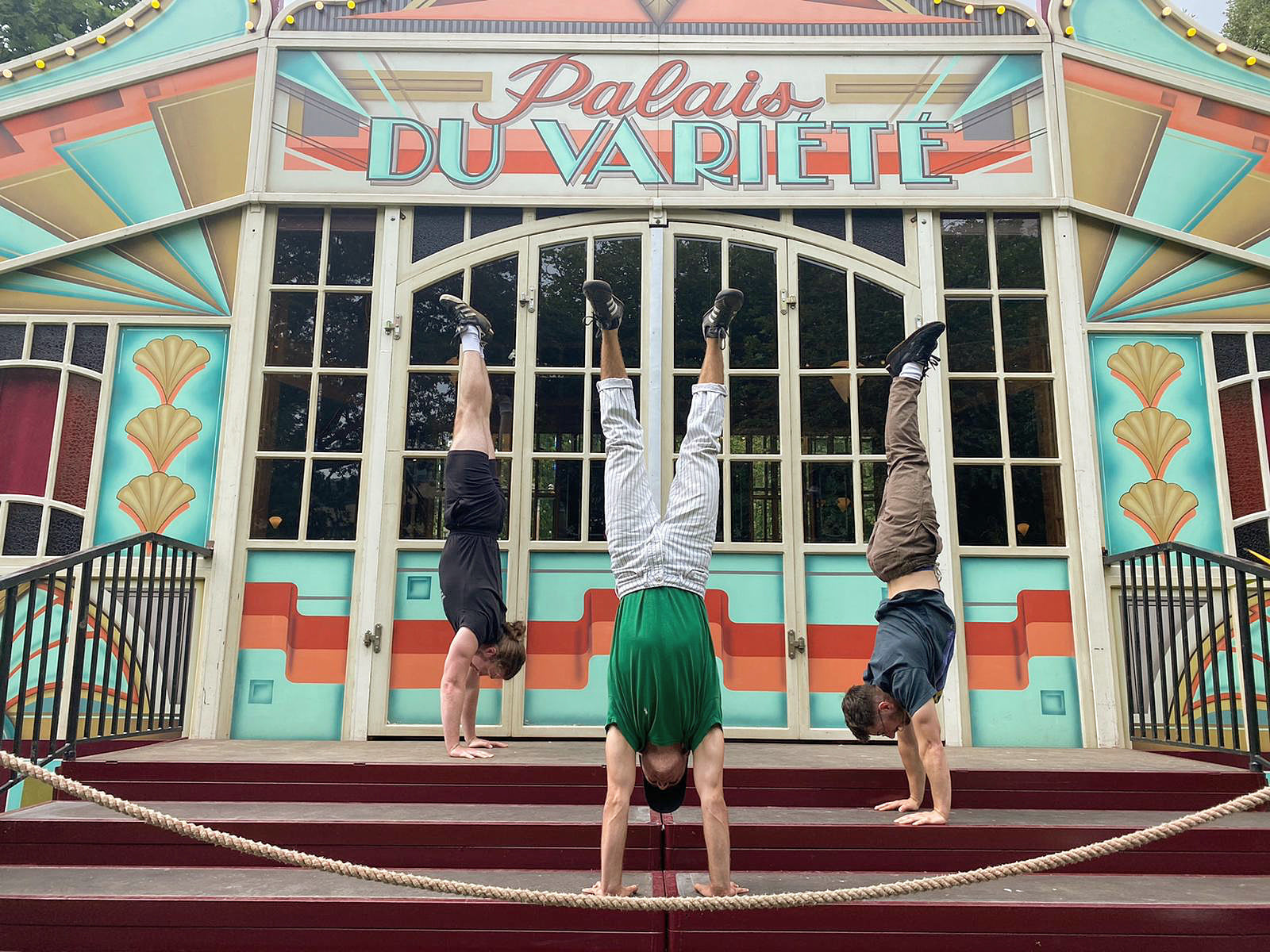 This Review is from August 2021
A fresh remix of dance, circus and sketch comedy, Barely Methodical Troupe's BROMANCE is an intelligent, witty exploration of awkward (miss)connections between three young men.
Created by Beren D'Amico, Louis Gift and Charlie Wheeller, in collaboration with Director Eddie Kay, this presentation of BROMANCE is performed by Adam Fullick, Arthur Parsons and Peter (Pee Wee) Shirley. The players dance, climb, flip and tease with an hour of humorous and emotional interaction where, as the poster says, "handshakes become handstands and backslaps become backflips".
BROMANCE could be set in a school yard, a factory, a church fate, or a pickup bar. The context is left to the audience's imagination. It's the story of falling out and making up again. Holding each other up and letting each other down. About thoughtlessness and feelings and about sharing.
The phrase 'something for everybody' is an overused cliché in theatre, but it's appropriate here. Children will be impressed with the circus tricks and the acrobatics; comedy fans will laugh along with the jokes; and serious theatre buffs will enjoy the deeper layers of storytelling. Everyone will appreciate the physicality that appears worthy of the Olympic Games.
BROMANCE looks and feels good, in part, because The Assembly George Square Gardens – Spiegeltent Palais Du Variete, is such a comfortable, well-run venue. You can relax here.
As a critic one asks oneself, is there anything that I would change? Any, even small element that could enhance the show? No, I wouldn't mess with a thing.
I recommend BROMANCE to all without hesitation.
Martin Walker