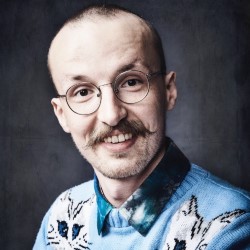 Andy Field
Andy Field is a stand up comedian from Crawley, England.
He was a BBC New Comedy Award Finalist in 2017.
In 2018, Andy fronted a radio sketch show on  called, The Andy Field Experience (BBC Radio 1) with Phil Lindsey, David McIver, Kieran Murphy, Martin Willis, Huge Davies, Helen Bauer and Tamsyn Kelly.
He has also appeared on  The Stand Up Sketch Show (ITV2) and several other TV shows.
Previous Comedian

Next Comedian