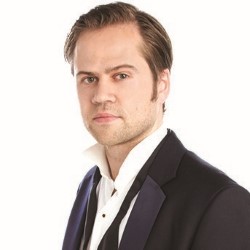 John van der Put
British magician and comedian, John van der Put is best known for performing as Piff the Magic Dragon.
Piff became a household name in the UK after appearing on the ITV1 show, 'Penn & Teller: Fool Us' in 2011.
John is one of the youngest ever magicians to lecture at the UK magic circle.
In 2020 Piff was crowned winner of the Tournament of Laughs competition on US television (TBS).
Previous Comedian

Next Comedian