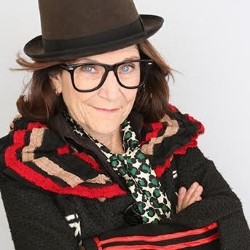 Lynne Jassem
Lynne Jassem is a tap dancer, writer, singer, actor and comedian from New York City, USA.
Her life in show business began at the age of ten on the Perry Como TV Show in 1957.
Lynne made her Edinburgh Festival Fringe debut almost sixty years later in 2016, with the show, From Como to Homo.
Previous Comedian

Next Comedian