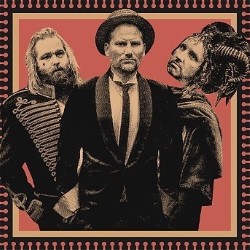 The iDiOT Circus
The iDiOT Circus is a theatrical four piece cabaret band.
All music and lyrics are written by Nick Court (lead vocals and ukulele). Other members are James Rowland (piano and backing vocals), Matt Cook (bass) and Josh Haberfield (drums).
The iDiOT Circus claim to have been influenced by  The Tiger Lillies, Edgar Allen Poe, and Dostoevsky.
Previous Comedian

Next Comedian