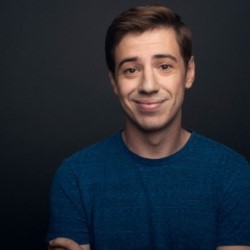 AJ Holmes
AJ Holmes is a Stamptown Award-winning actor, writer, comedian and composer based in Brooklyn, New York, USA.
He performed the role of Elder Cunningham in The Book of Mormon on Broadway, London's West End, San Francisco and Sydney.
AJ was a staff writer on South Park and a collaborator on A Very Potter Musical.
Previous Comedian

Next Comedian