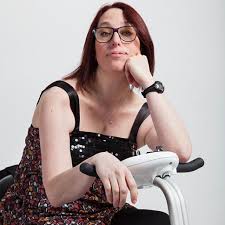 Romina Puma
Romina Puma is a stand up comedian based in the UK.
She has muscular dystrophy, a progressive condition which informs much of her comedy.
Romina's describes herself as 'a work in progress disabled'.
Romina was born in Germany and at the age of nine she moved to Italy and to London in 2010, where she still lives.
Previous Comedian

Next Comedian