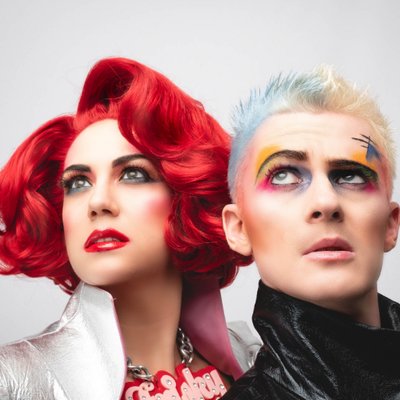 Frisky and Mannish
Frisky and Mannish are a musical comedy cabaret double act based in London, England.
According to their website, they have been pioneers of "popmusicy-seriocomic-mashparodic-stereophonic-LOUD-vaudevillian-sketchcabaret-throwbackcurrent-oldfangled-newfashioned-bapsbotty-infotainment," since 2008.
They have performed all over the UK including Glastonbury, Latitude, Bestival, T in the Park, and several Edinburgh Fringes. Internationally, they've perfomed in Australia, USA, New Zealand, Germany, Switzerland, Singapore and Hong Kong.
They have performed on BBC Radio (1, 2, 3, 4, 5 Live and 6 Music) and on TV (BBC2 and BBC Three).
Frisky and Mannish can also be found on YouTube and on Spotify.
Support Frisky and Mannish
Previous Comedian

Next Comedian
Frisky and Mannish's Shows