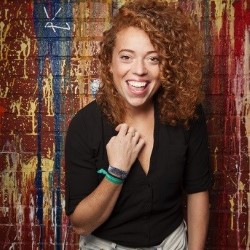 Michelle Wolf
Michelle Wolf is a stand up comedian, actor and writer based in New York, USA.
She is an on air contributor and writer for Comedy Central's 'The Daily Show with Trevor Noah'.
Michelle made her solo Edinburgh Festival Fringe debut in 2016, with her show, 'So Brave'.
She performed a routine at the White house Coprrespondent's dinner where she took shots at President Donald Trump, Vice President Mike Pence, White House press secretary Sarah Sanders and the media.
Previous Comedian

Next Comedian