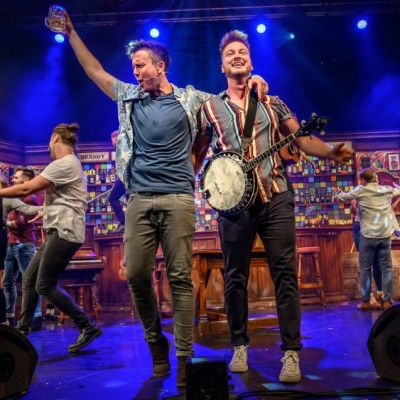 The Choir Of Man
The Choir of Man is a 9-man music and theatre piece.
It was devised by Andrew Kay – Soweto Gospel Choir, Noise Boys, Gobsmacked, and North by Northwest, and Nic Doodson – The Magnets, Gobsmacked, and Noise Boys.
The Choir of Man is set in a real working bar. It features pub tunes, folk, rock, choral and Broadway numbers. The cast features tap dancers, poets, instrumentalists and singers.
It tours all over the world.
Previous Comedian

Next Comedian