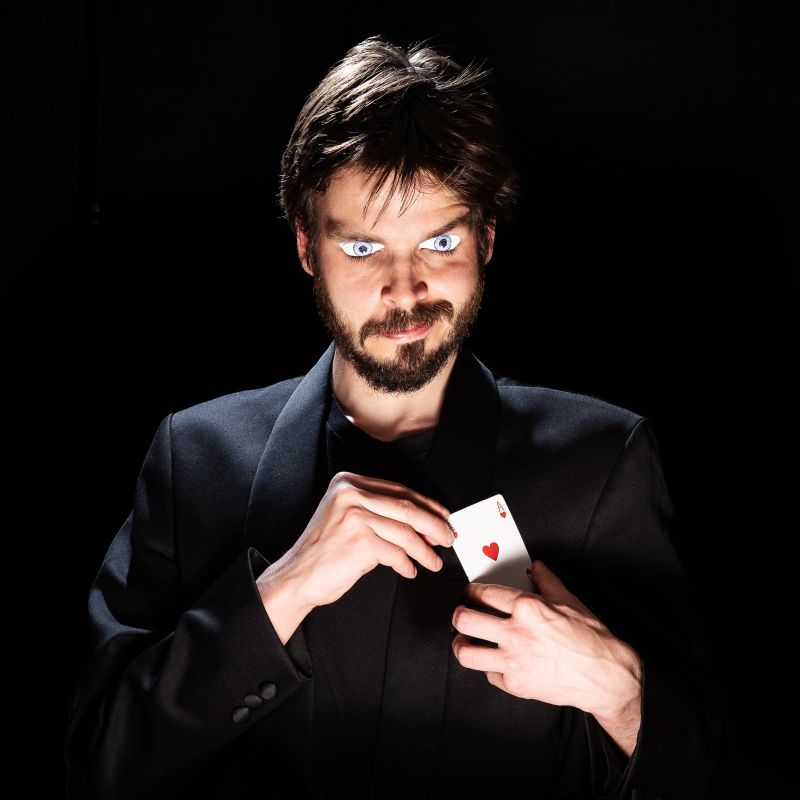 This Review is from August 2022
So, this is one of those tricky reviews to write, as I don't want to give anything away. Frankly, the less you know about this fun show, and its surprises, the better. I strongly suggest you stop reading this now and scroll to the bottom of this page, where you'll find a link to buy a ticket.
I am contractually obliged to write something, so for those of you still reading, I'll say this. Comedian Joz Norris has decided to relaunch himself as a legendary magician. With the help of fellow comic Ben Target, Funny Women Award-winner Alex Hardy, double act, Roisin & Chiara, writer/photographer Miranda Holms, techie Robert Wells, director, Grace Gibson and Arts Council England, he seeks to perfect one trick, "one of the hardest illusions ever attempted."
Tonight, and every night of the Edinburgh Fringe at the Pleasance Jack Dome, Joz Norris will make the entire audience blink in unison.
Devotees of the comedian's previous work, including the phenomenally successful, Long Live Mr Fruit Salad, will not be disappointed. And fans of Ben Target will relish his role as the glamorous assistant. And that's almost all I'm going to say.
This is alternative comedy, alive and well.
Martin Walker
Joz's Profile and Social Media