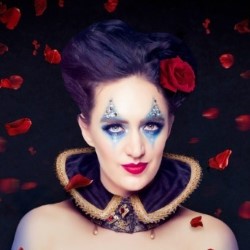 Anya Anastasia
Anya Anastasia describes herself as a "performer, writer, thinker, slacktivist, feminist and cabaret femme fatale".
Hailing from the Adelaide Hills in Australia, she tours all over the world.
Anya is a multi award winner. She was the winner of the Made in Adelaide Award in 2018. Winner Critics Choice and Best Cabaret Weekly Award at Adelaide Fringe 2018. Winner "Best in Fringe" the Adelaide Advertiser 2017. Winner "The Voice" Pick of the Edinburgh Fringe 2017.
Previous Comedian

Next Comedian